Jacey's new online classes are a success! So much that she's created a Patreon to continue the fun!

From Jacey:
This Patreon is my project, my creative outlet, a way to continue to sustain my learning and sharing, and a way to connect with you more directly. The dream is that this patreon allows me to take a bit of a paycut at PLY, or rather it allows me to take some of my current pay and use it to hire a few new people. I'll hand off a few of my more administrative jobs at PLY (like accounting and webwork, both of which aren't my forte) but still be able to support the family and (big benefit here) get to spend a bit more time doing the things I miss – spinning, teaching, and connecting.
Don't worry, I'll still post PLY tutorials and videos, that's a separate thing and is free to all, but if you choose to join me here on Patreon, you'll get more of me and my time, and I'll get more of you and your time!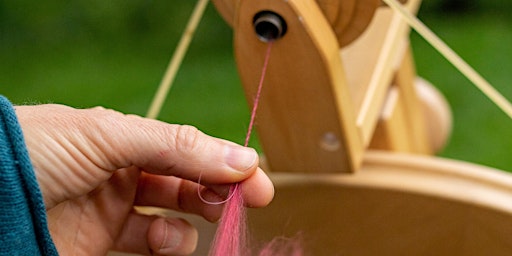 The classes are available to the Patreon memberships of Corespinning ($12/month) and Boucle ($16/month). There are also other membership levels available that come with other goodies, but not classes.
The spinning classes (Corespinning and Boucle levels) will premier on alternating dates: the last Saturday of every month (2pm Pacific, 3pm Mountain, 4pm Central, 5pm Eastern, 9pm in London, 10am on Sunday for New Zealand), and the last Sunday of every month (11 am Pacific, 12pm Mountain, 1pm Central, 2pm Eastern, 6pm in London, 7am on Monday for New Zealand). 
Click here for the Patreon page!
PLY Magazine believes that Black lives matter, as well as LBGTQI+ lives. Those most vulnerable and persecuted in our communities deserve our love and support. Please be good to each other.
Did you know we also have a monthly PLY newsletter? Sign up here!
Did you know we also have a monthly PLY newsletter? Sign up here!
https://plymagazine.com/wp-content/uploads/2022/03/Jacey-teaches-spinning.jpeg
374
1024
Jessica Cook
https://plymagazine.com/wp-content/uploads/2014/06/plylogo-condensed-pnk-300x164.png
Jessica Cook
2022-03-31 08:00:00
2022-03-26 16:20:08
Jacey's Online Teaching Collection